So, I had a busy weekend in which I put over 600 miles on my car!
My mom and I left Friday morning to head to TX. Our first stop was to see 2 former students at their high school. Are these pictures precious or what? I miss those two.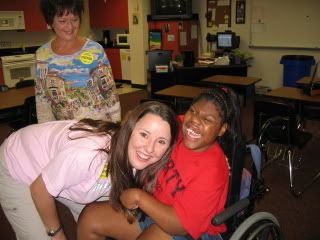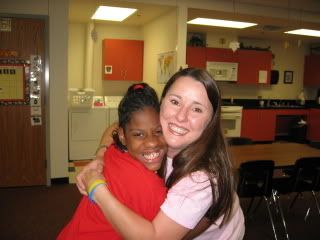 Next, it was on to my hair salon in Dallas for a much awaited cut--notice the long hair in the pics above? A few hours later it was gone (11 1/2 inches!). I went to the guy who has cut my hair for the past 5 years. My mom helped. The 5 ponytails that were cut off are going to Locks of Love.